Train Transfers To and From Trondheim Airport



Trondheim Airport Train Transfers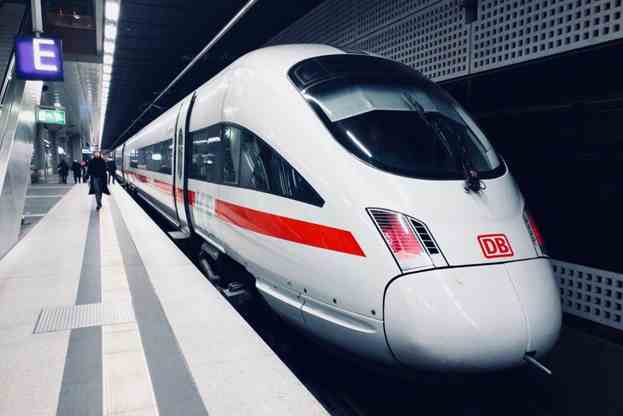 All travelers that arrive at Trondheim Airport have several transfer options that can take them to the further destination. Besides rental cars, vans, and taxis you can also take public transportation, which includes both trains and buses.
NSB Regional Trains
All passengers can transfer to and from Trondheim Airport by the NSB trains. You will have to board a train at Trondheim Airport Train Station (Vaernes) to Trondheim S, which is located in downtown Trondheim. All customers will find both local and regional trains stop at Trondheim S and Trondheim Airport at Vaernes.
You can use two different train routes for your transfer:
Train route number 26: Steinkjer – Trondheim S – Roros
Train route number 71: Trondheim S – Bodo
The airport train station (Vaernes) is located just 200 meters from the main arrivals terminal at Trondheim Airport. In order to get to the train station, please go through the main terminal until you get to the train platform (it is adjacent to the main terminal). You will find signs inside the airport building. Trondheim Airport train station is next to the Radisson Blu Hotel.
The train ride to Trondheim City Center with the regional trails will take about 32 minutes, as these are non-stop services between Trondheim and Vaernes. The local trains to Trondheim City Center from the airport will take approximately 35 minutes as the trains stop at local stations along the line upon request.
On weekdays, the trains operate with a frequency of every hour, with a total of 24 departures from Trondheim Central Railway Station (Trondheim S) to Vaernes between 05:05 am and 11:40 pm. The final departure from Vaernes to Trondheim S is at 10:54 pm. For more information, please visit the website here.
Tickets
Tickets for all NSB commuter trains can be purchased at the vending machines available in all train stations. If you do not buy your ticket before you enter the train, you can purchase a ticket on the train. However, if there will be a surcharge of NOK 40.00 to the final fare.
Fare prices for the train are as follows:
Adult single ride: NOK 82.00
Students: NOK 59.00
Children from 6-17 and elders from 67 years: NOK 40.00
Plan your trip
Visit the website for exact information about your next connection with the train to and from Trondheim Airport. For any additional information, you can contact the customer service call center at +47 61 05 19 10 or by email at gruppereiser@nsb.no
The opening hours are from Monday through Friday from 07:00 am to 11:00 pm, Saturday from 08:00 am to 9:00 pm, and Sunday from 09:00 am to 11:00 pm.