Skoda Car Rentals at Trondheim Airport
UNBEATABLE VALUE CAR RENTAL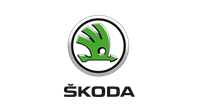 Skoda - Trondheim Airport
check_circle
6 Skoda car rental quotations searched.
Popular Skoda models to rent:
About Skoda Rental Cars at Trondheim Airport
Skoda, a stalwart brand in the automobile industry, has earned a reputation for offering reliable, well-built cars with a clear focus on customer satisfaction. Known for its value for money, Skoda vehicles offer a seamless blend of comfort, practicality, and efficiency. Whether you're a business professional or a leisure traveler, Skoda's range of cars available at Trondheim Airport is sure to have the perfect vehicle to fulfill your requirements.
Skoda Enyaq iV: The Eco-Friendly Powerhouse for the Conscious Traveler
The Skoda Enyaq iV, a brilliant electric SUV, is offered by BUDGET and AVIS. This vehicle perfectly aligns with Norway's commitment to eco-friendliness, offering a generous electric range that makes it ideal for traveling long distances around Trondheim. The Enyaq iV is a great match for the environmentally conscious traveler who doesn't want to compromise on space or comfort. Its spacious interior and advanced safety features also make it a fantastic option for families.
Skoda Octavia Estate: The Comfy Cruiser for the Long-Distance Adventurer
For those in search of an amazing Trondheim Airport Car Rental deal, the Skoda Octavia Estate is an excellent choice. This popular model, offered by EUROPCAR, HERTZ, and AVIS, combines comfort with practicality. Known for its ample boot space and smooth ride, the Octavia Estate is perfect for business professionals on the move or leisure travelers embarking on a long journey. Its fuel efficiency and robust handling make it a suitable choice for navigating the beautiful but sometimes challenging roads of Trondheim.
In the end, whether you're a business traveler needing a reliable and comfortable ride, or a leisure traveler looking for the best value Trondheim Airport Car Rental, Skoda's range of vehicles at Trondheim Airport offers a variety of options to cater for all needs and budgets.
Skoda Vehicle Rentals by Group Available at Trondheim Airport
Which Car Rental Companies Offer Rental of Skoda Cars from Trondheim Airport?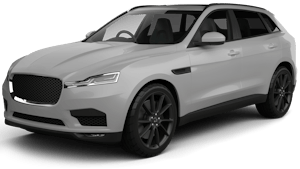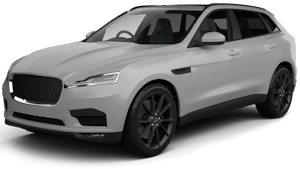 Skoda Enyaq iV Rental Vehicles - Specifications
Drive wheels
Rear wheel drive
Max trunk capacity
1710 l
Drive wheels
Rear wheel drive
The specifications shown are for informational purposes only, we cannot guarantee the exact Skoda Enyaq iV vehicle model and specifications you will receive. For specific details you should check with the given car rental company at Trondheim Airport.
Skoda Vehicle Rental at Trondheim Airport - FAQ
Alternative Car Brands Available to Rent at Trondheim Airport
We have 75 different types of vehicles from 17 manufacturers provided by 8 car rental companies at Trondheim Airport.